Summer is approaching and it's time to enjoy beautiful sunshine in Vancouver! As is our tradition, Wah Yan boys in Vancouver to celebrate Father's Day together in June. Set against forest and mountain, with English Bay as its front view, Stanley Park's Ceperley Meadow is just the site for such an event.
Invite your loved ones for a hearty afternoon with abundant fresh food and laughter.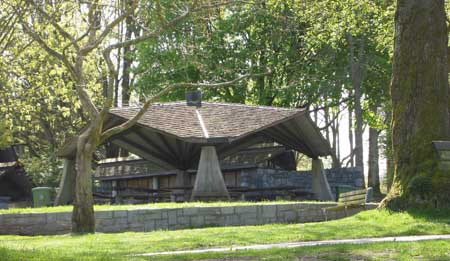 Father's Day Barbecue
Date: 17 June 2012
Location: Ceperley Meadow at Second Beach, Stanley Park  Map
Time: 11 – 4 pm (BBQ lunch will start at noon)
Fees: $18 (Adults); $10 (Children)
In order to access Ceperley Meadow, please enter Stanley Park on Beach Avenue and turn left at the first parking lot, near the fire engine by second Beach Pool.
Please fill in the following form and mail it with cheque to Lawrence's Chan office on or before June 8, 2012, thank you. (Address: 3378 Cambie Street, Vancouver V5Z 2W5)
BBQ Register Form
For other enquiries, please feel free to contact Vincent Chik at vincentchik@gmail.com (cell: 604-349-0017) or Lawrence Chan (cell: 604-876-9222).